The work environment has been rapidly evolving in recent years, a trend that's likely to continue. Long gone are the days when the office resembled the factory floor with rows of employees synchronously doing similar tasks working toward a common goal. Today, the work environment is often asynchronous and distributed, with many workers working from home, or a combination of from home and at the office-the hybrid model.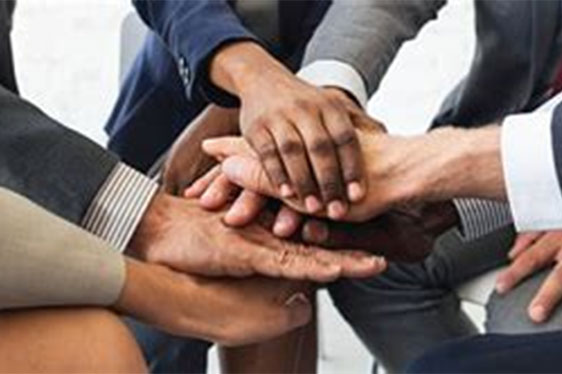 The shift towards asynchronous, remote work has been propelled by numerous factors, including:
The desire of workers for flexibility with regards to when and where they work-and the recognition by employers that providing this enhances employee wellbeing.
The need of employers to increase productivity. Many studies indicate that remote workers work longer and harder.
Employers can attract more talent as they are far less constrained by geography.
The COVID-19 pandemic.
The emergence of new technologies that facilitate remote work.
Though remote and hybrid workers tend to be more productive, healthier and enjoy a more positive work-life balance, this work arrangement does present challenges, such as the lack of opportunity for employees to get meaningful access to managers. Working remotely, employees often struggle to obtain quick answers that allow them to move forward efficiently, tap into streams of information that managers have before others in the organization, receive informal feedback and coaching that often occurs at the water cooler or in hallways, and engage with predictable processes and structures for communicating about work and ensuring that everyone is accountable.
The challenges generated by remote work are not limited to employees. Managers also find themselves struggling to connect with employees to whom they are to provide guidance, as well as to receive direction from their own superiors. With many members of their organization working in different places, and sometimes in different times, managers often feel disconnected from the people with whom they are working. This disconnection between employees and employers diminishes morale and motivation and compromises the ability to focus on what is essential and to track and communicate progress.
Remote work communication tool
Green Circle Life's SmartFHR™ is an innovative communication and engagement platform, available via app or web-based service, designed to benefit any organization with remote and/or hybrid employees. SmartFHR™ unifies and streamlines communications and schedules proactive outreach on an individual basis. This helps ensure that everyone in an organization stays on the same page, providing cohesion, as well as opportunities to communicate, creating a sense of connectedness and of being valued and respected. For employees working remotely, this enhances morale and motivation and results in greater engagement, productivity, and job satisfaction. For employers this translates to increased profitability. SmartFHR™ is a win-win for employees and employers and delivers exceptional ROI.
Easy-to-use communications channels
SmartFHR™ has a suite of easy-to-use communication channels such as visual dashboards, bulletin boards, in-app notifications, email, text messages, push notifications, pop-up displays, or video, and supports seamless content delivery through resource libraries and engagement at the individual, cohort, or enterprise level. Features can be configured according to client preference and distributed at the client's preferred pace. HR personnel can swiftly review the status of all content and messaging to determine overall engagement, the frequency, and by whom.
Workflow management
SmartFHR™ also has a workflow feature that guides users to desired actions and increases productivity with informational and transactional services. SmartFHR™ helps build organization-specific processes to ensure uniformity, compliance, and improved quality.
Learn more
Easy-to-use yet powerful remote work communication software, SmartFHR™ can help build cohesion in any organization with a hybrid work environment. Green Circle Life welcomes any opportunity to explain how our SmartFHR™ could be a difference maker in your organization. Click here to learn more.