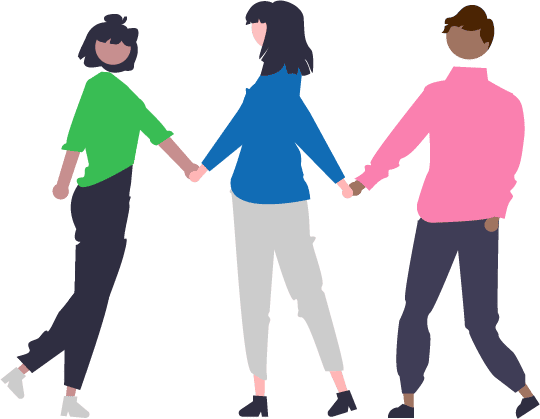 bysakh@greencirclelife.com
Bysakh provides the strategic vision and leadership for the development and implementation of the Green Circle Life's technology platform. Bysakh plays the lead role in providing technical leadership in tandem with the business needs; and in the process identify new opportunities for further growth in high-quality service delivery and support for all core technology processes and services.
Prior to joining Green Circle Life, Bysakh has held senior positions in various FinTech companies like Chief Technology Officer at uMonitor Inc., Managing Director and Country Head at HFS Software and D+H Solutions. Bysakh started his career as a Software Programmer at Siemens Communications Software in 1995. Bysakh has also co-founded IT consulting companies that focused on Web Application Development and Data Analytics which were later acquired by major US Corporations.
Bysakh has a bachelor's degree in Computer Science and Engineering from Kerala University with over 25 years of experience in designing, building, and supporting complex and robust systems mainly in Finance, Telecom, and Healthcare domains. Bysakh is also an avid reader, cook, and culinary expert.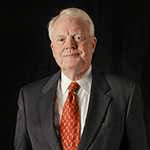 EVP, Business Development
tdyer@greencirclelife.com
Tom is co-founder and oversees business development, sales and legal areas for the company.
Previously Tom practiced law at the Wyatt Tarrant & Combs in the areas of banking, business transactions, commercial real estate and commercial litigation. He is a former Managing Partner of McDonnell and a former Chief Executive Officer of Robert F. Sharpe Company
Tom has lectured at educational seminars on lender liability, the responsibility of officers and directors and financial institution topics. Tom has written articles for legal and financial institution trade publications.
Professional Activities and Memberships
Memphis Bar Association Tennessee Bar Association Tennessee Bar Foundation
American College of Mortgage Attorneys
Former President of the Tennessee Young Lawyers
Former member of the Board of Governors of the Tennessee Bar Association and House of Delegates
Former member of the University of Tennessee College Alumni Association
Delegate to the Tennessee Constitutional Convention, Chairman of the Intangible Tax Committee, 1970-71Former President of the Tennessee Supreme Court Historical Society
Civic Involvement
Former Board Member of the Dixon Gallery & Gardens Board of the Christian Hope Foundation
Member and Chairman of the Boys' and Girls Club Foundation
Advisory Board and Vice Chairman of the Salvation Army
Member of Christ United Methodist Church has served in a number of capacities, Chairman of the Board, Lay Leader and others.
Chair, Team Green Zone
Vice Chair of Economic Development Engine for Memphis and Shelby County Member, Port Authority, Memphis, Tennessee
Former Vice Chairman of the Board of Directors of The Memphis Area Chamber of Commerce
Former Chairman of the Memphis Area Chamber of Commerce International Business Committee
Former Chairman of the Board of Crichton College
Former Member of the Governors Board of Economic Growth
General Counsel, Bartlett Chamber of Commerce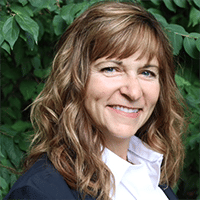 Nurse Practitioner/Director
annie@greencirclelife.com
Annie leads a team of Health Partners to help client employees and their family members to make lifestyle changes for health and wellbeing. In her role, Annie oversees coaching for the Green Circle Life wellness and chronic condition management programs. She also coordinates wellness and care programs to reflect evidence based best practices. Her unique approach to integrate holistic wellness with chronic conditions like diabetes, hypertension, CHF, asthma, COPD, musculoskeletal conditions, and obesity brings best outcomes while avoiding complications from conditions being poorly controlled. With modern platform and remote monitoring, Annie's team is always available to employees and their families via phone or app.
Her team also understands corporate benefits and connects employees with other benefits providers to improve engagement and overall wellness.
Prior to joining the Green Circle Life team, Annie worked as nurse and nurse practitioner capacities including ICU nursing, travel ICU nursing, surgery, pre and post op surgery, and hospice care. She acted as office manager and helped build a surgical practice and later was the manager of an ambulatory surgical center. As an NP she has worked in a busy primary care setting and in corporate wellness.
Annie holds a Master of Science in Nursing, Family Nurse Practitioner degree from Georgetown University, Washington, D.C. and a Bachelor of Science in Nursing from the University of Michigan, Ann Arbor. Annie has a passion for teaching health and preventative care to improve outcomes and quality of life. In her free time, she loves to read and enjoys volunteering and spending time with her six children.
Sanjay R. Parikh, MD,DABP,FACC.
sanjay@greencirclelife.com
Sanjay is co-founder and oversees the health and wellness operations and clinical aspects of the SmartFHR™️ platform for the company.
Sanjay is a Pediatric Cardiologist at the Children's Heart Center at St. Vincent Hospitals, Indianapolis. He is board certified in Pediatrics, Pediatric Cardiology, and Adult Congenital Heart Disease. He is a fellow of the American Academy of Pediatrics and a fellow of the American College of Cardiology. He has won numerous awards and been selected multiple times for inclusion in Best Doctors in America, Best Doctors in Indianapolis (on the list, since 2000) and Who's Who in Medicine and Healthcare. Sanjay has been involved in a number of clinical trials and research projects. Sanjay has published extensively in medical journals and professional magazines. He is a frequent speaker at conferences and educational events. He is featured in the TV documentary "Facing life Head on Lilliana's Story", hosted by Brad Mattes.
Sanjay lives in Carmel Indiana and when not practicing medicine and building innovative solutions to help large populations improve health outcomes, he enjoys photography, nature walks, and reading.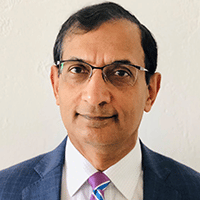 Founder & Chief Executive Officer
dinesh@greencirclelife.com
Dinesh Sheth is Founder and Chief Executive Officer of Green Circle Life. Green Circle Life provides an innovative, communication and engagement service – SmartFHR™ – that aggregates all employee-facing HR services and benefits, as well as health and wellness services via a single sign-on, interactive dashboard that is accessible on-demand from any phone or PC.
Sheth is a serial entrepreneur who has successfully executed several companies launches – previously, Sheth co-founded uMonitor-Parsam Technologies, where he served as CEO until its acquisition by Harland Financial Solutions. At uMonitor, he developed a range of solutions designed to increase profitability, improve regulatory compliance, enhance employee productivity and reduce costs for financial institutions while delighting their customers. Sheth led uMonitor's growth for over ten years culminating in a successful exit. Sheth also served as president of Software Resource Consultants, which he co-founded and was responsible for its enterprise-wide consulting, IT staffing, software testing, quality assurance and training services. His previous roles also include senior vice president of Systems and Technology at Skywire Technology; vice president of Software Development and Systems Integration at SkyTel; and general manager at a subsidiary of NYNEX, now Verizon.
Sheth holds a Master of Business Administration in Finance and Marketing from the Graduate School of Business at the University of Chicago, a master's degree in computer science from the Illinois Institute of Technology and a bachelor's degree in electronics engineering from the Maharaja Sayajirao University of Baroda in Vadodara, Gujarat, India. He is an avid reader and is dedicated to improving the lives of millions of people, one person at a time.

pinakini@greencirclelife.com
Pinakini received a BS and an MS in science from Gujarat University, India, and has completed course work for an MS in Computer Science from Middle Tennessee State University, with over 15 years of experience managing operations in the Finance, Telecom and Healthcare domains. Pinakini was the founding member of uMonitor – Parsam Technologies. Prior to uMonitor's creation, Pinakini was involved in the development and operation of complex systems in Fortune 500 and start-up companies.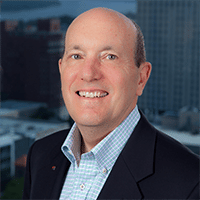 First Horizon National Corporation
John Daniel was, until recently, chief human resources officer for First Horizon National Corporation, parent company of First Horizon Bank and FHN Financial. Today, he is serving as a consultant on the cultural integration of its recent merger of equals with Iberia Bank.
Before joining First Horizon, Daniel was head of human resources at Regions Financial Corp. He has served in senior human resources roles at PNC Financial and Mellon Bank Corp. He has more than 45 years of experience in banking and human resources management. Daniel speaks frequently on organizational culture, change management and leadership. He is originally from Pittsburgh and earned his Bachelor of Arts in political science from the University of Pittsburgh. Mr. Daniel is active in the community. He is board Chair at Seeding Success, on the board of New Memphis and the advisory board of Facing History and Ourselves (Memphis). These organizations are devoted to the development of people and social capital. John has a specific passion for helping those who are economically disadvantaged.
John is married to Leslie Daniel and they live in Memphis. John has three sons, John, Jason and Jeff. He and Leslie are members of Mississippi Boulevard Christian Church. In September of 2015, John received a heart transplant. He now works with the American Heart Association to help prevent and cure heart disease. In 2019 he gave a Ted Talk, "Everything Will Be Alright", which told the story of his journey through poverty, loss and heart transplantation.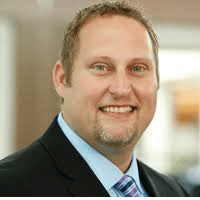 Vice President Benefits, Compensation, and HR systems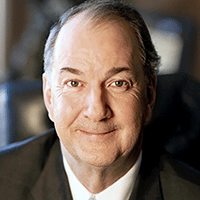 Former Executive Chairman of Union Planters Bank and Regions
Moore serves on the Board of Trustees for Vanderbilt University and chairs the President's Cabinet at The University of Alabama. He supports the Boy Scouts of America, and is a recipient of the Eagle Scout Award and the Distinguished Eagle Scout Award.