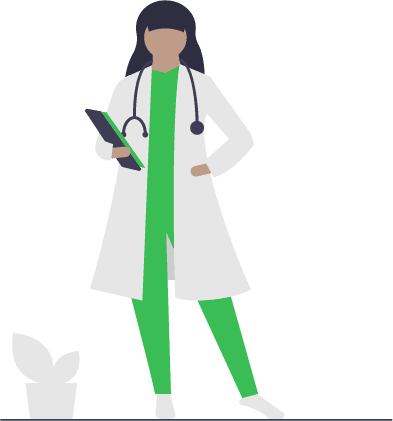 For Health Systems and Providers
SmartFHR™ provides health systems with a new revenue generation opportunity while offering better care.
Screening For Holistic Wellbeing
Green Circle Life works with hospitals and clinics to expand wellness screening services for corporate clients. The Green Circle Life clinical staff is available to complement your team by providing condition management and wellness coaching. To improve workflow, these features will manage screening events and wellness risk assessments, allowing employees and family member access to screening and assessments results. Improved communication leads to increased wellness and condition management awareness.
Chronic Care Management (CCM) and Complex CCM services for Medicare patients are recognized by CMS as a critical component of patient care that contributes to better health and outcomes for individuals. SmartFHR™️ seamlessly exchanges data with your systems and provides a secure platform to aggregate Patient Health Information (PHI) to interact with clients. Green Circle Life's clinical staff is set up to build your CCM practice for better service and increased revenue.
Hospitals and Health Organizations that are partnered with corporate clients can offer Wellness Programs which promote healthy behavioral changes and better lifestyles resulting in better outcomes. Wellness Programs can focus on Nutrition, Stress Management, Weight Management, Smoking Cessation, Keeping Active, Exercise etc. The SmartFHR™️ App can be utilized for recording vital measurements, analyzing progress, and ensuring caregivers provide appropriate advice at required time intervals.