First Horizon Corp. (NYSE: FHN), a leading regional financial services company with over $85 billion in assets as of June 30, 2023, is dedicated to helping clients, communities, and associates unlock their full potential with capital and counsel. Headquartered in Memphis, TN, the banking subsidiary First Horizon Bank operates in 12 states across the southern U.S. The financial institution and its subsidiaries offer commercial, private banking, consumer, small business, wealth and trust management, retail brokerage, capital markets, fixed income, and mortgage banking services. First Horizon has been recognized as one of the nation's best employers by Fortune and Forbes magazines and a Top 10 Most Reputable U.S. Bank.
Challenges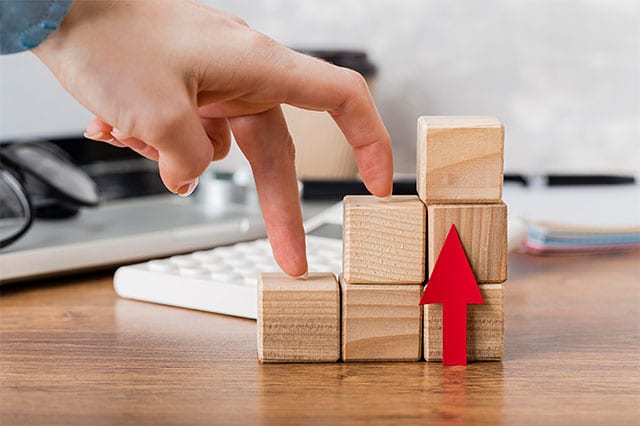 First Horizon has always emphasized health and wellbeing perks for its approximately 3,500 Tennessee-based associates. However, as the financial institution grew because of several mergers and acquisitions, increasing its non-Tennessee-based employee headcount, its HR department knew it needed to expand its wellness offerings and access to over 7,500 employees.
Solution
Karen Sones, Senior Vice President of HR Benefits, Wellbeing, Operations & Systems, specifically sought a comprehensive platform to integrate health education, benefits information, wellbeing initiatives, and other vital HR information into one platform. This led her toward Green Circle Life's SmartFHR™ Platform. In August 2019, First Horizon launched SmartFHR™, a single app that enables access to all important HR information from a mobile device or the web. With the SmartFHR™ app platform, all benefits vendors are seamlessly integrated into the app supporting single sign-on (SSO), enabling access to information regardless of if an employee is on the company's intranet or at home.
Results
First Horizon has experienced high employee engagement and satisfaction with the app since its launch. While they had utilized other prominent HR and wellness tools in the past, SmartFHR™ has expanded First Horizon's touchpoints with employees, more than doubling the utilization of this service, enabling easy enrollment and onboarding of new hires, emphasizing its company culture and improving the health and wellbeing of all employees. Over 75% of employees reported improved health and wellbeing after using SmartFHR™. To address COVID-19, First Horizon monitored employees' vaccination status. First Horizon also offers incentive rewards to employees who participate and track core health and wellbeing progress in SmartFHR™. As of June 2023, over 80% of employees said they would recommend the app to coworkers, family and friends.
Outside of creating an engaging platform for employees to access all health and wellbeing resources, a key component of SmartFHR™ for First Horizon leadership is its reporting capabilities. Each month, Green Circle Life aggregates, analyzes, and compares key usage, engagement, and performance metrics to the targets that First Horizon's leadership sets. Monthly reports demonstrate steady growth in employee engagement with health and wellness programs since SmartFHR™ was introduced.
"I've been in the benefits world for 44 years. Benefits managers have always struggled with getting their executives to support wellbeing programs because it's a soft number," Sones said. "SmartFHR™'s reporting capabilities help us show who's engaged, how many people did wellness challenges, how many people recorded a physical with a primary care physician, and other key wellbeing goals. SmartFHR™ brings all those components together - and we can share wisdom and solid numbers with our executive teams."