Building and maintaining connections among people in the organizations that they work for is the fundamental role of HR managers. These days, however, particularly in the wake of the COVID-19 pandemic, many HR managers are subject to unreasonable expectations from both the employees they serve and their own managers, compromising their ability to fulfill this role. What's more, few seem to acknowledge the myriad tasks HR professionals deal with and the limitations and challenges they face, including demonstrating HR effectiveness measurement. As a result, many HR mangers are feeling ostracized, impacting their wellbeing and the functionality of the organizations for which they work. This is an untenable situation begging for solutions.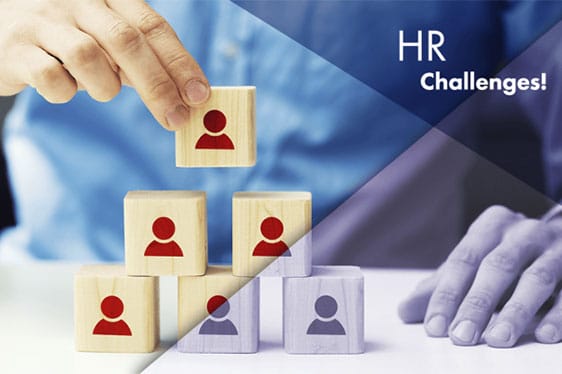 Tangible solutions Green Circle Life provides to HR managers
Based on a clear understanding of the role of HR management, in the form of the SmartFHR™ platform Green Circle Life has developed solutions to many of the issues that HR managers are grappling with. SmartFHR™ is an app that helps HR managers develop and implement an effective year-round communication plan for employees and family members that they can manage on their own SmartFHR™ administration console.
SmartFHR™ modules
SmartFHR™ has three modules that are key to helping HR professionals meet the challenges they face:
Employee engagement and communication
Holistic wellbeing
Chronic disease management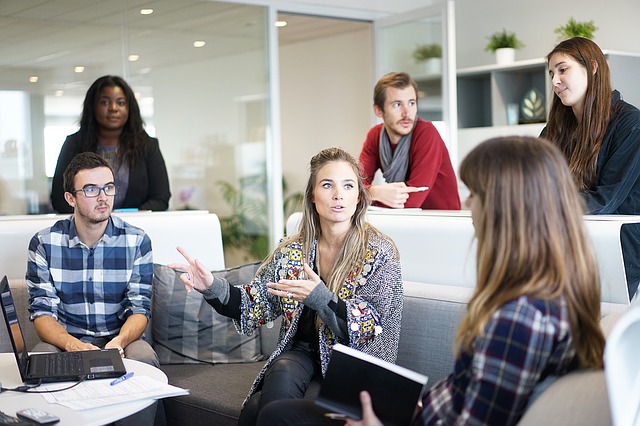 Employee engagement and communication
Many HR employee portals are difficult to navigate and are often not updated to reflect new services, such as those delivered by a third party. Employees usually have limited access and HR can lack the ability to unify and streamline communications or schedule proactive outreach on an individual basis. This alienates employees. HR professionals need a platform with an effective interface to engage employees. SmartFHR™ is that platform.
SmartFHR™ provides comprehensive, centralized dashboards accessible via the SmartFHR™ app or the web, giving employees rapid access to all HR services and benefits. Any element of the employee value proposition can be accessed and managed in seconds within SmartFHR™.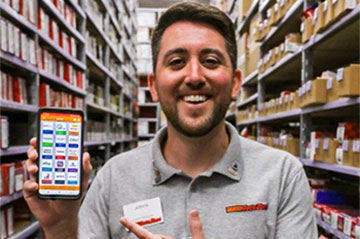 SmartFHR™ is the tool that all HR managers need to make their employees feel like they have a voice and are valued and respected-all of which are fundamental to employee engagement and communication. SmartFHR™ enables HR professionals to easily distribute HR policy manuals, benefit guides, training, handbooks, prevention, compliance literature, and other information. With the app, HR can deliver emergency content related to a pandemic or disaster or offer ongoing updates from management via the appropriate channel.
The SmartFHR™ platform supports continuous, on-demand access to benefits information and gives HR professionals the ability to generate targeted, specific communications outlining the importance and value of the benefits plan beyond the parameters of the enrollment period.
Holistic wellbeing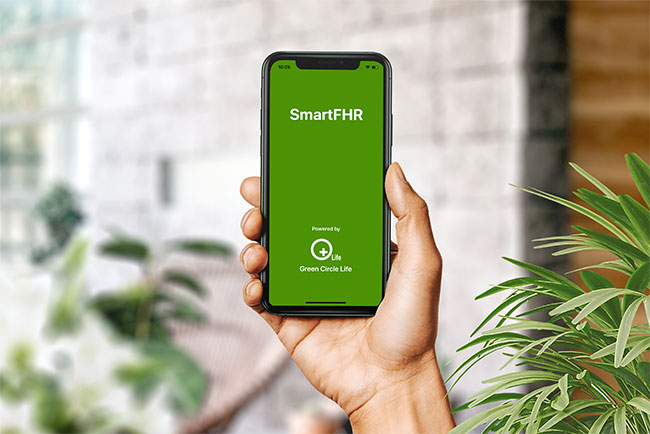 Green Circle Life offers a simple easy-to-follow personalized checklist for year-round wellness incorporating assessments, health screening, immunizations, preventive care, and chronic condition management. Within the SmartFHR™ app, the HR team can offer a fully configurable wellness assessment to guide employees and their family members to personalized recommendations and wellness programs for better outcomes.
Green Circle Life features a complete native wellness toolset, including weight management, nutrition plans, stress management, smoking cessation, spiritual and mental health, and even financial planning. Ongoing engagement with health coaches, physicians, registered nurses, and dietitians helps employees target their unique lifestyle improvement goals, define their success, and sustain their progress.
HR teams can manage flexible incentives and rewards and utilize incentive strategies within the SmartFHR™ app or communicate this information to a third party to process.
Chronic disease management
A shockingly high percentage of people in the US are afflicted with one or more chronic diseases. Typically, a single chronic condition-based app fails to engage families to make meaningful, consistent changes in lifestyle to combat chronic diseases. Green Circle Life offers extensive care coordination and management capabilities to identify gaps in care across multiple chronic conditions, helping HR professionals and employees suffering from them to address their health problems with a single app and personalized care plan. SmartFHR™ provides a secure gateway to wellness and disease management programming in a single dashboard interface, empowers employees to curate and review medical records for their entire family, and transforms behavioral routines through push notifications, appointment and prescription reminders, healthy lifestyle guidance, and access to qualified health coaches.
ROI of SmartFHR™
By helping HR managers effectively communicate with employees and their families, SmartFHR™ promotes employee engagement that leads to participation in HR programs that benefit employees and their families. This in turn positively impacts HR teams and, ultimately, the entire organization. The upshot is that SmartFHR™ provides a tremendous ROI, examples of which are outlined below.
Curbs absenteeism
Having employees engage with HR communications through SmartFHR™ means that, thanks to the app's remote monitoring, appointment scheduling and reminders, employees are more likely to utilize and be accountable to the platform's health and wellness coaching staff to deal with multiple chronic diseases such as diabetes, obesity, hypertension, CHF, COPD, and asthma. In short, SmartFHR™ promotes healthy living—and healthy employees are far less likely to be absent from work than unhealthy ones. Furthermore, because employees feel supported by their HR colleagues and the organization as a whole, they tend to feel good about their jobs and compelled to work hard and realize their full potential.
Mitigates turnover
Staff turnover is costly-as much as an estimated one-half to two times the employee's annual salary is needed to replace an employee. In addition to the costs incurred, employers must spend the time and expense to locate and train employees to replace those who quit. And as we know, since SmartFHR™ makes employees feel valued and respected, they are less likely to search for greener pastures elsewhere.
Reduces healthcare costs and disability claims
By promoting behavior that optimizes wellness, SmartFHR™ reduces healthcare costs (particularly those related to chronic disease management) and disability claims, both of which are vital to saving companies money.
Summary
By delivering exceptional ROI by reducing absenteeism, mitigating turnover and reducing healthcare costs and disability claims, Green Circle Life's SmartFHR™ helps provide HR professionals with tangible solutions to the challenges that they face. What's more, SmartFHR™ offers extensive real-time reporting that shows usage by employees and their family members. GCL also provides quarterly and annual analysis of the success of various initiatives, such as wellness programs, rewards redemption, and year-over-year comparisons of vitals and population health data. If HR plans are truly effective, analysis of these metrics will validate HR initiatives, helping HR professionals overcome some of the challenges they face.