The Hartford, a US-based investment and insurance company, is a leader in employee benefits and absence management. Its 2020 Future of Benefits Study, which polled US workers and human resources benefit decision makers, showed that the COVID-19 pandemic has put tremendous pressure on the American workforce and changed how both employees and employers feel about benefits. Employees are more stressed than ever and are becoming highly interested in perks like paid time off (52%), employee assistance programs (56%), and mental health support services (51%). What's more, given the robust job market, many of them now believe that it would be easy to find a new job-possibly with an employer offering a better benefits package.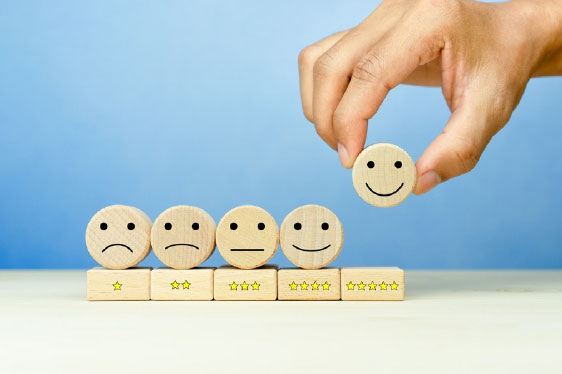 Employers recognize that if they are to retain trusted, hard-to-replace employees they need to sweeten their benefits packages and/or better educate employees on the ones they currently offer and make them easier for employees to take advantage of. Today, we are going to examine the latter of these two options, which gives rise to the question, "How can employers better educate their employees about their benefits packages and help employees access their offerings more easily?"
Employee Benefits Communication Platform
Green Circle Life has a simple answer to this question: Start using SmartFHR™, Green Circle Life's employee benefits communication platform. SmartFHR™ is an innovative communication and engagement platform that aggregates all employee-facing HR benefits and services into a single app. The SmartFHR™ platform provides comprehensive, centralized, interactive dashboards accessible via the SmartFHR app or web, giving employees rapid access to all HR services and benefits, including:
Benefits enrollment and selection
Health, dental and vision coverage
Income protection plans, such as disability coverage
Prescription plans
Discounts and perks
Total rewards and compensation
Job postings
Wellness programs
Retirement plans, such as 401k
Health saving accounts (HSA) and flexible spending accounts (FSA)
Payroll
Compliance training
Rewards and recognition
Policy handbooks
With SmartFHR™, any element of the employee benefits value proposition can be accessed, engaged, and managed in seconds within the application-from virtually anywhere on any PC or mobile device. And even though its dashboards are remarkably comprehensive, SmartFHR™ is easy for employees to navigate and encourages employees to take advantage of their benefits. Since responsible decisions in areas like benefits selection are family driven, Green Circle Life prioritizes whole-family participation by, for example, providing every employee four complimentary licenses for their spouse and family members.
Understanding what employees want and need
SmartFHR™ is a "win-win' for employees and employers alike as it helps employers understand through polls, surveys and wellness assessments what their employees need and want and employees get easy access to personalized information and services they need.
Multi-channel communication
SmartFHR™ features multiple communication channels that HR professionals can utilize using the SmartFHR™ Administrative Console, including a visual dashboard, bulletin board, in-app notification, email, text message, push notification, pop-up display, or video, and supports seamless content delivery through resource libraries and engagement at the individual, cohort, or enterprise level. Features can be configured according to client preference and distributed at the client's preferred cadence. HR personnel can swiftly review the status of all content and messaging to determine overall engagement, the frequency, and by whom.
SmartFHR™ enables employers to easily distribute HR policy manuals, benefit guides, training, handbooks, prevention, compliance literature, and other information. With the app, employers can deliver emergency content related to a pandemic or disaster or offer ongoing updates from management via the appropriate channel.
Summary
SmartFHR™ is an industry-leading employee wellness platform where employees and family members can access company benefits and services on their journey for better health and holistic wellbeing. With the SmartFHR™ app, HR staff can communicate more effectively, and clinical staff can deliver better information and guidance to improve outcomes. A greater participation in health and wellness programs leads to a productive workforce with greater profitability. This increases ROI on existing investment in benefits like health insurance and retirement plans, helping redefine the employee experience to retain and attract talent.
Contact
Green Circle Life welcomes the opportunity to schedule a demonstration of how SmartFHR™ can redefine the employee experience at your company. Please Click here to learn more.